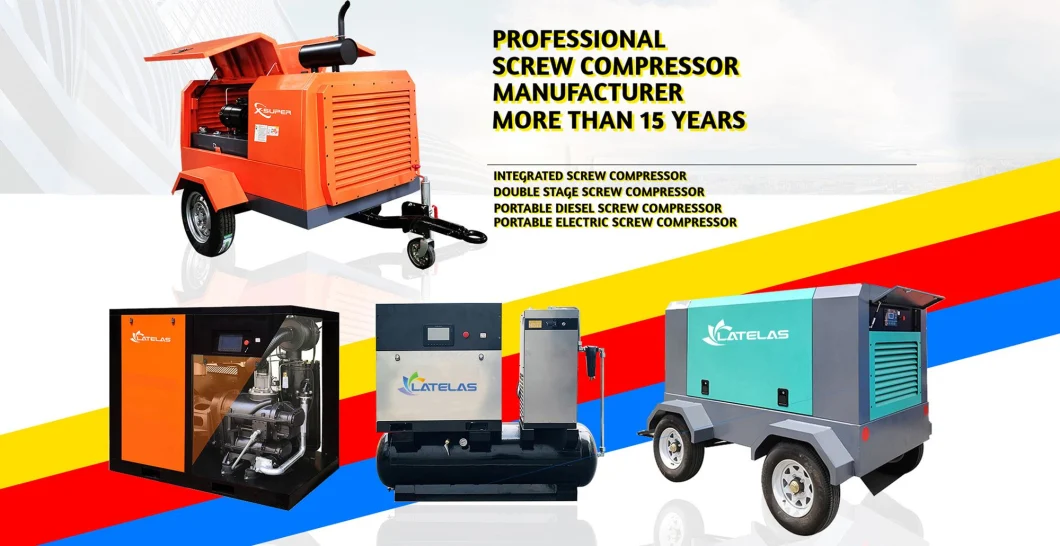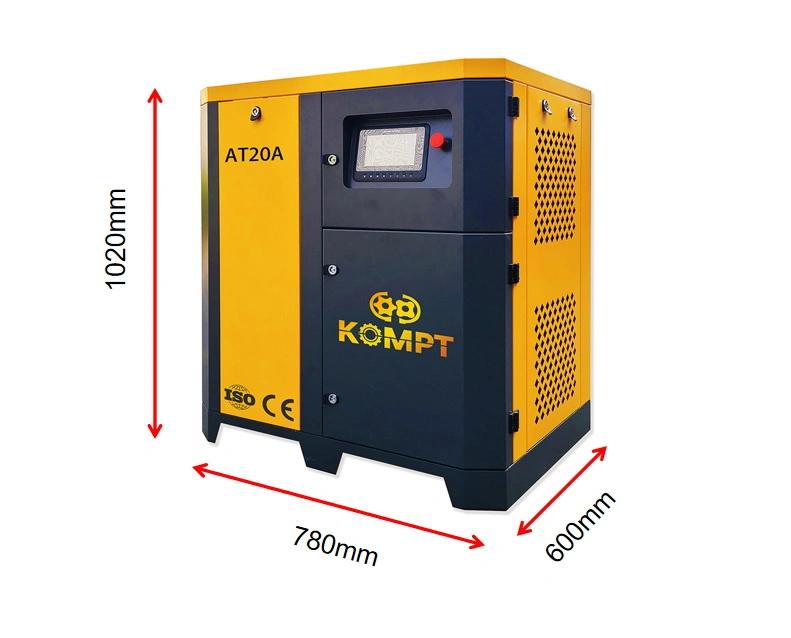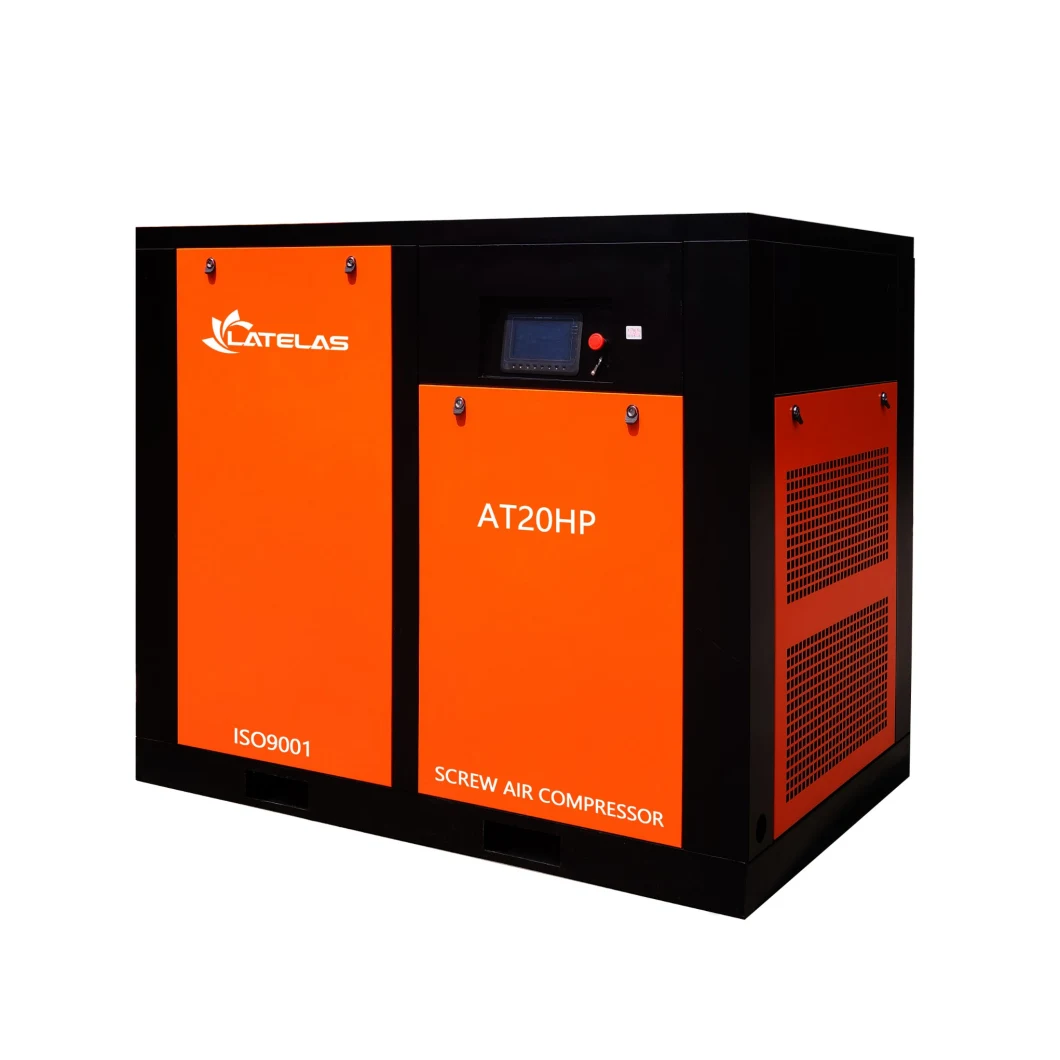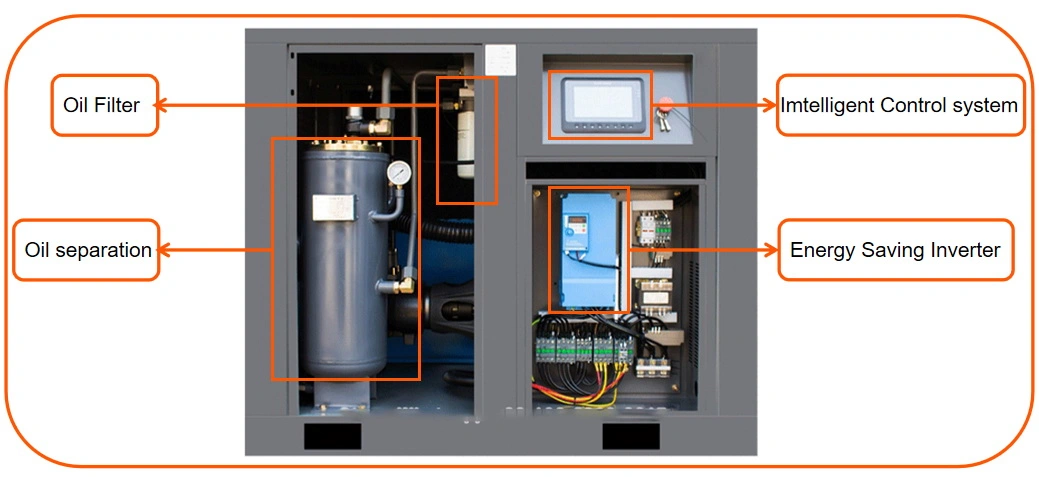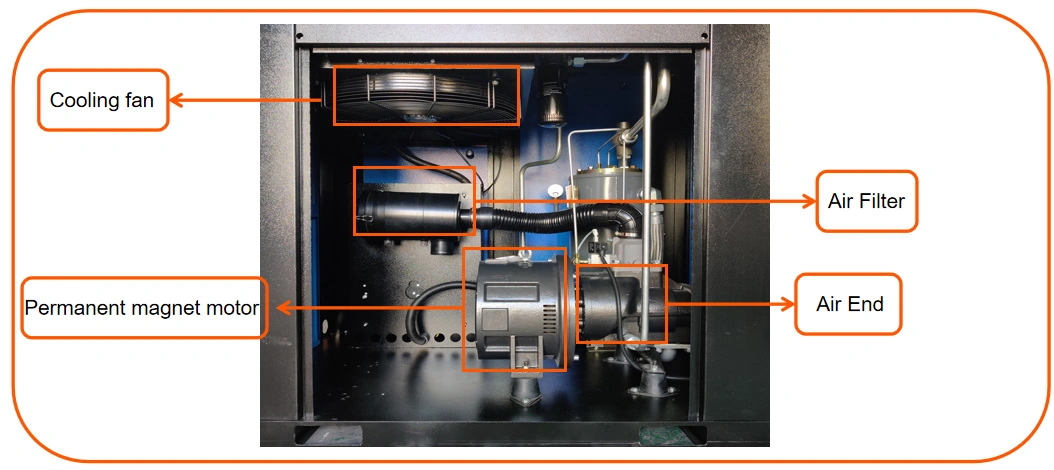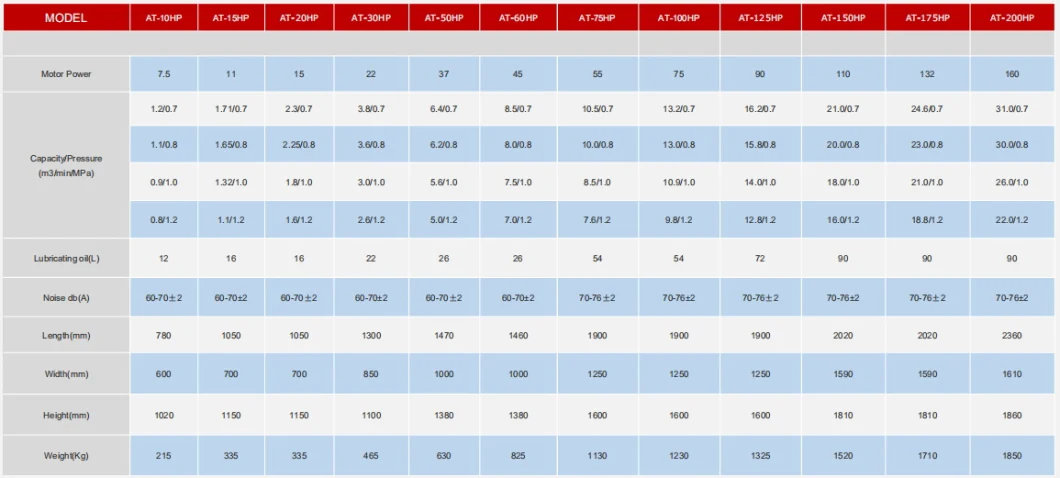 Certifications: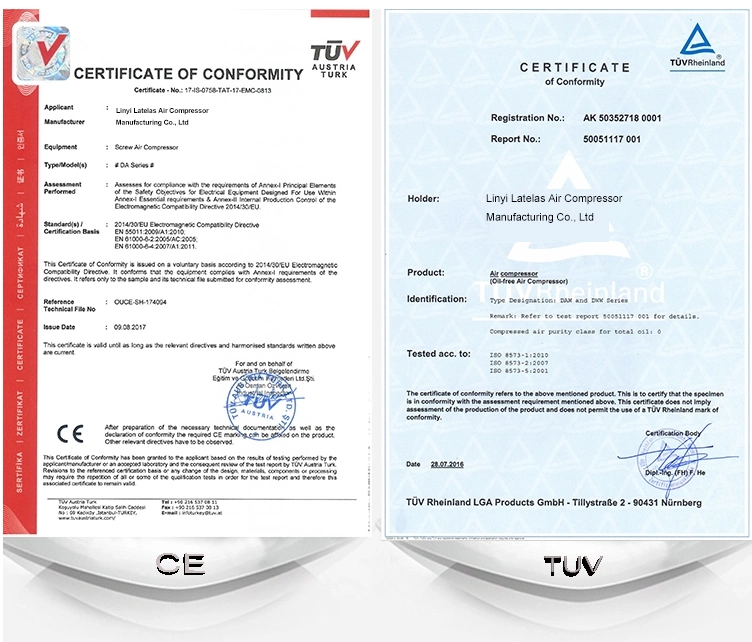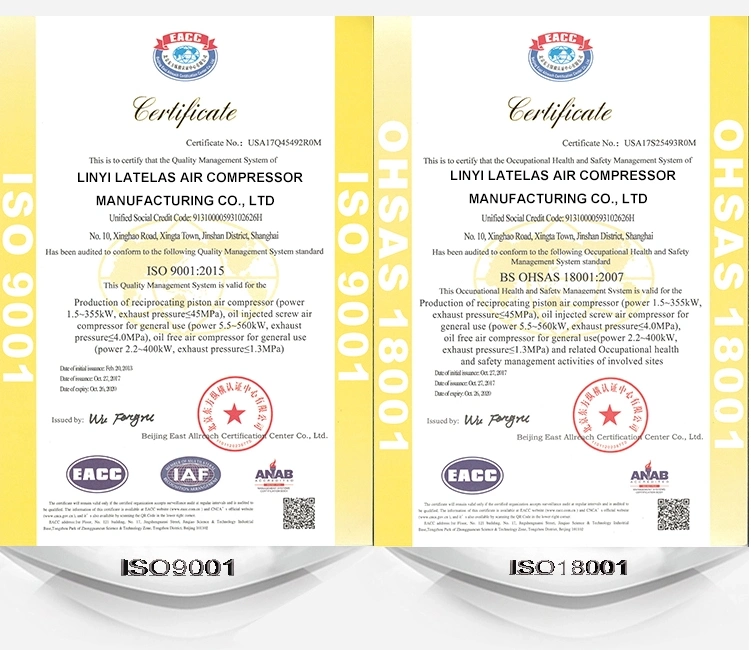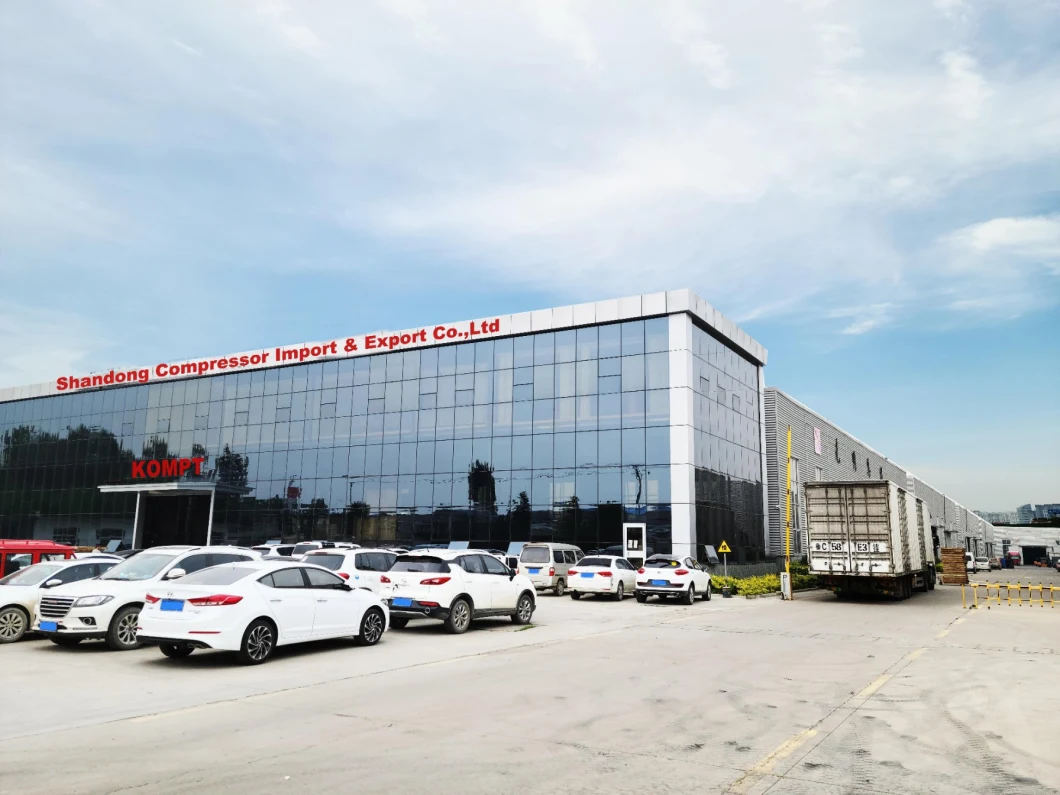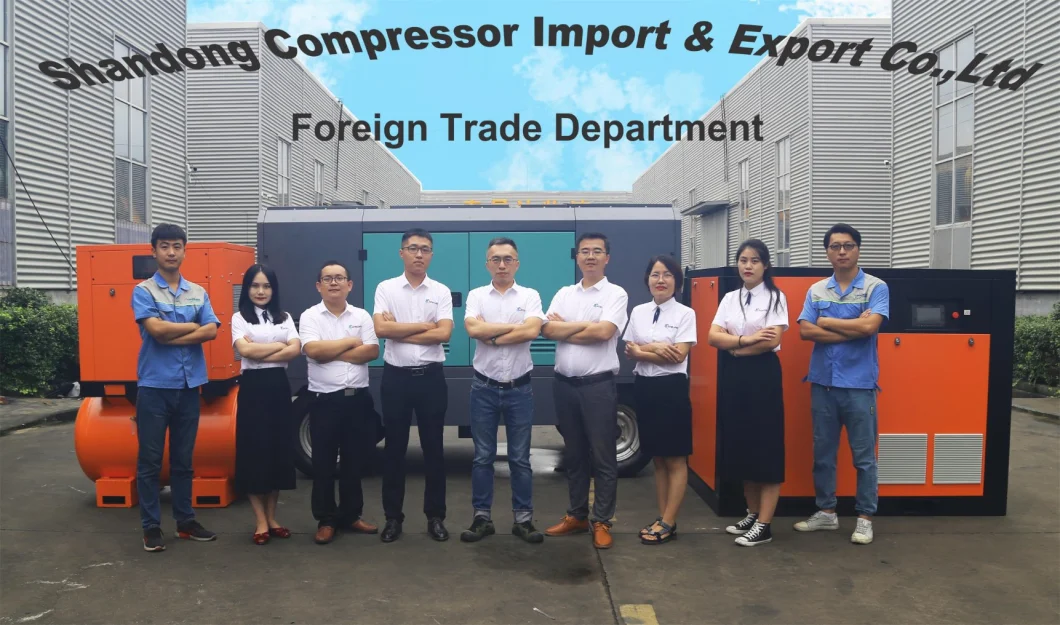 Linyi Latelas Air Compressor Manufacturing Co., Ltd
. is located in the logistics capital of China, one of the important birthplaces of Chinese civilization-Linyi, Shandong Province. With professinal manufacturing experience and first -class comprehensive scientific and technological strength of the talent team, as the energy-saving compressor system leader and renowed in the industry.
We specializes in R & D and sales of power frequency ,permanent magnet frequency conversion ,two -stage compressor permanent magnet frequency conversion ,low -voltage and mobile screw air compressor . With a deep industry background , one step ahead ambition . With the professional enthusiasm for screw air compressor , team innovation , to meat the challenges of enterprise's own determination and the rigorous attitude of excellence,products are strictly in accordance with IOS 9001 international quality procedures,to provide customers with energy -saving and reliable products .
We warmly welcomes people from all around the world to visit the company to guide the establishment of a wide range of business contacts and cooperation . Choosing Linyi Atlas Air compressor Manufacturing Co.,Led.is to choose quality and service ,choose culture and taste ,choose a permanent and trustworthy partner !
FAQ:

Q1: Are you factory or trade company?
A1: We are factory. Please check Our Company Profile.
Q2: What the exactly address of your factory?
A2: Mengshan Innovation Park, Zaoyuan Town, Linyi, Shandong, China
Q3: Warranty terms of your machine?
A3: 18 months warranty for the machine,technical support according to your needs.
Q4: Will you provide some spare parts of the machines?
A4: Yes.
Q5: How long will you take to arrange production?
A5: Deliver standard goods within 30days, Other customized goods is TBD.
Q6: Can you accept OEM orders?
A6: Yes, with professional design team, OEM orders are highly welcome.