Specificatiton
Model

Volume

Chamber size

(W*D*H)

External size

(W*D*H)

Net weight

Power consumption

Power supply

BKQ-140D-A

146L

420*420*830mm

1290*1680*1050mm

425 Kg

2.5KW

380V,50Hz

BKQ-140DD-A

525 Kg

18KW

BKQ-140S-A

1290*1680*1100mm

510 Kg

2.5KW

BKQ-140SD-A

610 Kg

18KW

BKQ-240D-A

241L

600*600*670mm

1370*1880*950mm

580 Kg

2.5KW

380V,50Hz

BKQ-240DD-A

660 Kg

24KW

BKQ-240S-A

1370*1880*1000mm

660 Kg

2.5KW

BKQ-240SD-A

720 Kg

24KW

BKQ-350D-A

352L

600*600*980mm

1215*1880*1190mm

780 Kg

2.5KW

380V,50Hz

BKQ-350DD-A

880 Kg

24KW

BKQ-350S-A

1215*1880*1240mm

860 Kg

2.5KW

BKQ-350SD-A

960 Kg

24KW

BKQ-350D-B

1215*1880*1190mm

880 Kg

2.5KW

380V,50Hz

BKQ-350DD-B

1000 Kg

24KW

BKQ-350S-B

1215*1880*1240mm

960 Kg

2.5KW

BKQ-350SD-B

1080 Kg

24KW

BKQ-650D-B

655L

610*910*1180mm

1310*2070*1370mm

1170 Kg

4KW

BKQ-650DD-B

1270 Kg

46KW

BKQ-650S-B

1310*2070*1420mm

1270 Kg

4KW

BKQ-650SD-B

1370 Kg

46KW

BKQ-810D-B

810L

610*910*1460mm

1310*2070*1650mm

1260 Kg

4KW

380V,50Hz

BKQ-810DD-B

1360 Kg

61KW

BKQ-810S-B

1310*2070*1700mm

1360 Kg

4KW

BKQ-810SD-B

1460 Kg

61KW

BKQ-990D-B

999L

610*910*1800mm

1310*2070*1990mm

1300 Kg

4KW

380V,50Hz

BKQ-990DD-B

1400 Kg

61KW

BKQ-990S-B

1310*2070*2040mm

1400 Kg

4KW

BKQ-990SD-B

1500 Kg

61KW

BKQ-1200D-B

1203L

680*1180*1500mm

1450*1990*1710mm

1950 Kg

5KW

380V,50Hz

BKQ-1200S-B

1450*1990*1760mm

2050 Kg

5KW

BKQ-1500D-B

1500L

680*1180*1870mm

1450*1990*2080mm

2111 Kg

5KW

380V,50Hz

BKQ-1500S-B

1450*1990*2130mm

2211 Kg

5KW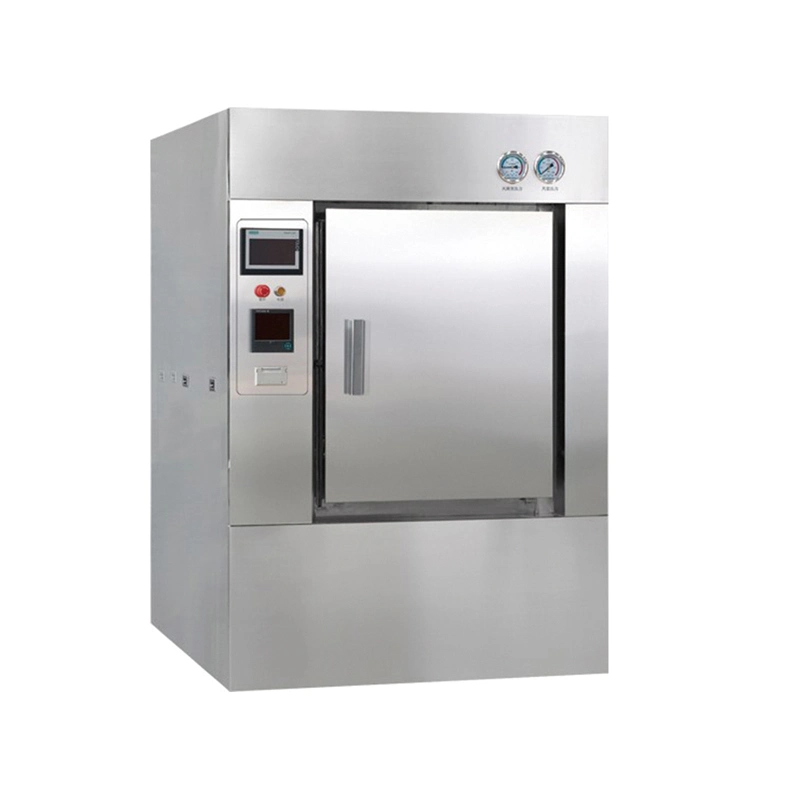 Company Profie
BIOSTELLAR is specialized in products of 8 areas including diagnosis, disinfection and sterilization, water purification
system, , cold chain products, lab instruments project.
BIOSTELLAR laboratory technology offers a wide range of innovative equipment for numerous applications in research and
development. Market leaders trust in our proven technology for their mixing, heating, distilling and crushing applications.
BIOSTELLAR has gained a leading position in the world market with its innovative magnetic stirrers, mixers, overhead stirrers,
shakers, homogenizers, mills, rotary evaporators, calorimeters, laboratory reactors and specially developed software for
laboratory and analysis applications, as well as temperature control products such as circulators, baths and chillers.