Medical Equipment Full Casting Aluminum Dental Equipment Dental Chair Unit
Product Description:
1.The cover base on single shot shaping technique with streamline design that the unit is very stable, the modelling effect feeling stronger and advanced; large unit box design, not only looks great, but also easier to daily maintain;
2.Luxury movable spittoon is convenient for patient and doctor to use and clean;
3.Luxury assistant tray with key-touch control system , easy to operate;
4.Multifunctional foot pedal
, the chair position can be adjusted directly;
5.Double armrest configuration
, more convenient for doctor and patient to cure;
6.The design of the cushion using PU cushion
is super comfortable completely in conformity with ergonomic,makes easy and relax for patients. The chair using connected design,when backrest to the fall, the seat with angle upward, maintain the maximum with the northern posture.Do not drag the patient's clothes, another convenient compensation principle can relief the hunchback phenomenon, make patients more comfortable;
7.Our company design the totally enclosed luxury operation lamp ,durable,energy-saving . that is safer and more fashionable;
8.Hand piece tube
use silicon gel , it is not easy to aging
,
durable
,The ceramic spittoon easy to clean;
9.The basic configuration of saliva ejector with strong and weak suction , 3-way syringe are easy to use;
10.Valve series
use stable quality products
;the whole unit equipped with key-touch control system.
11.Control system
can set the position of the chair according to the doctor's preference or habit, which is convenient for doctors to use and improves efficiency.
12.The tool tray has LCD display, is clearly, and the adjustment settings can be selected according to the requirements.
Description of technical parameters and functions of goods

Basic configuration

Standard configuration, latest software technology

Working conditions

1

Water pressure:0.2~0.4Mpa

2

Air pressure:>=50L/Mpa

3

Gas flow rate:>=50L/min

4

Environmental condition:
Use in well-ventilated indoor environment

5

Environmental temperature:5ºC~40ºC

6

Relative humidity:<=80%

Basic parameter

1

Power Supply:AC220V,50Hz/AC110V,60Hz

2

Input power:1000W

3

Dental chair

3.1

Height of cushion surface from ground:Min<=410mm,Max>=760mm

3.2

Headrest mobility>=140mm

3.3

Lean back of backrest:110º~170º

3.4

Length of dental chair:1900mm

3.5

Rising or falling speed of chair >=300mm/min

3.6

load of chair>=135KG

4

Dental unit

4.1

Rev of high speed turbine hand piece:>=300000r/min

4.2

Rev of Low speed air motor hand piece:>=14000r/min

4.3

LED lamp:8000-15000Lux;Color temperature:3000-5000K

4.4

Mouthwash temperature:35-45º

4.5

Saliva ejector suction :pump rate>=400ml/min

4.6

Spittoon launching speed>=1000ml/min

4.7

Tool tray: the lean of maximum load <=3º

Standard configuration

1

Dental unit

1.1

3-way syringe Made in China(two sets);
assistant advice with constant temperature system

1.2

Saliva ejector suction (1 set)

1.3

Water purified system (1 set)

1.4

Movable three axis LED lamp(1 set)

1.5

LED film viewer (1 set)

1.6

computer control with tool tray (1 set)

1.8

Multifunctional foot switch (1 set)

1.9

Movable ceramic spittoon with flushing device (1 set)

2.00

Air bottle (1 set)

2

Dental chair

2.1

Electric dental chair (direct noiseless motor)

2.2

Sanitary cushion and backrest

2.4

Lifting and backrest movements using structure compensatory function

3

doctor chair

3.1

The upper and lower seats can be adjusted

3.2

Gas cylinder

3.3

Movable armrest

Description of product features

1

Pass CE certification, ISO 13485 certification.

2

Key-touch button,according to the doctor's needs, transferred to the working position.

3

Tool tray has LCD display is clearly.and the adjustment settings can be selected according to the requirements.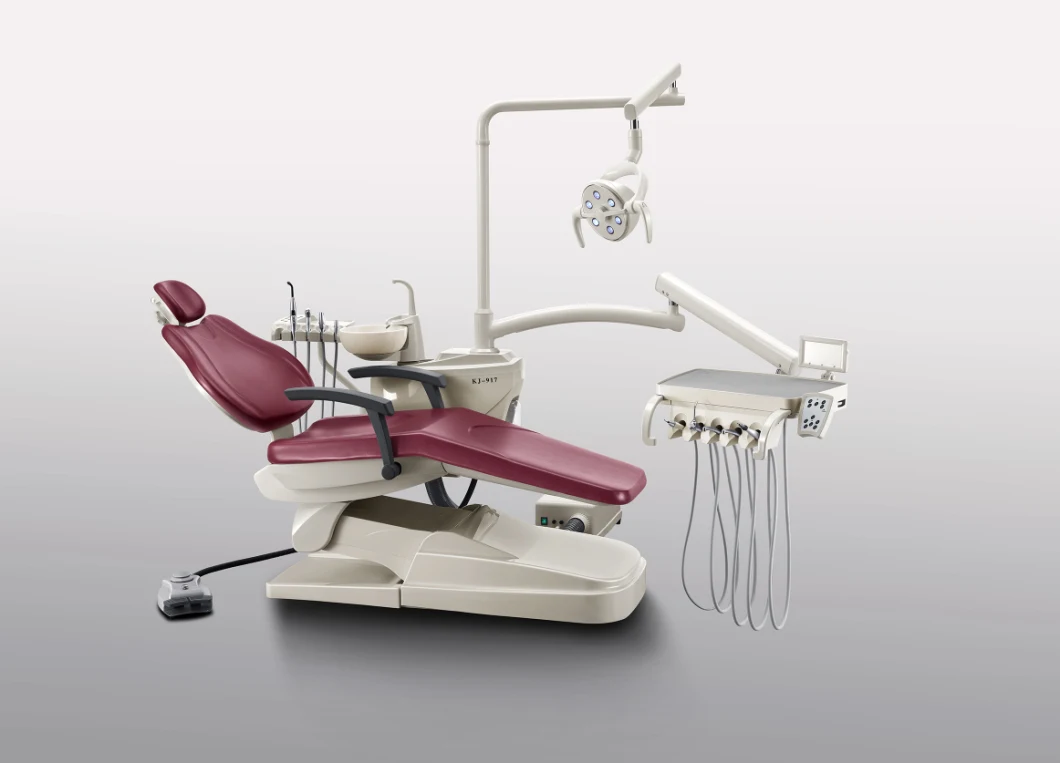 Foshan KeJu KJ-917(2018) with large chair frame and stable material.
The chair frame used by hard durable mental.
LED lamp:
The operation lamp with 6 lights LED three rotation axis .
Adjusting lighting to each angle of oral ,the handle can be removable for clean and sterilization.
Tool tray: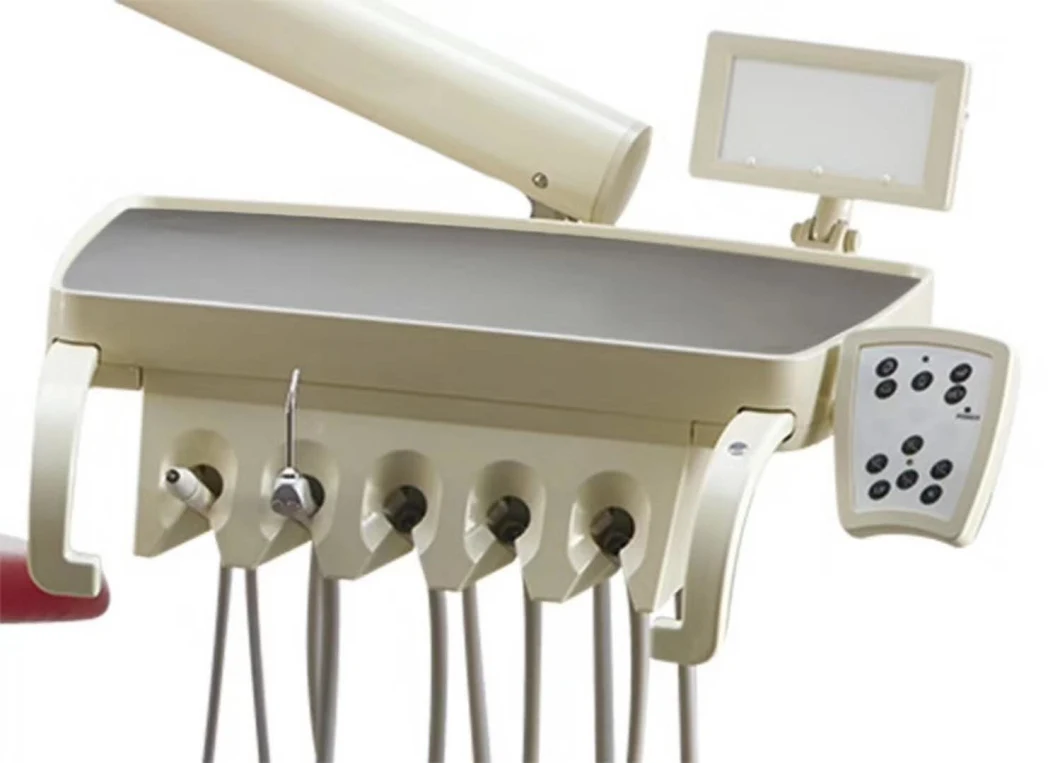 5-holder down-tool tray with handpieces and 3-way syringe is convenient for doctor to operate,with key-touch adapting durable imported plastic tube
Ceramic spittoon:
Ceramic spittoon can be rotated and moved,convenient to patient and doctor to use and clean
Have a heater in the unit-box, hot water can be supply at any time.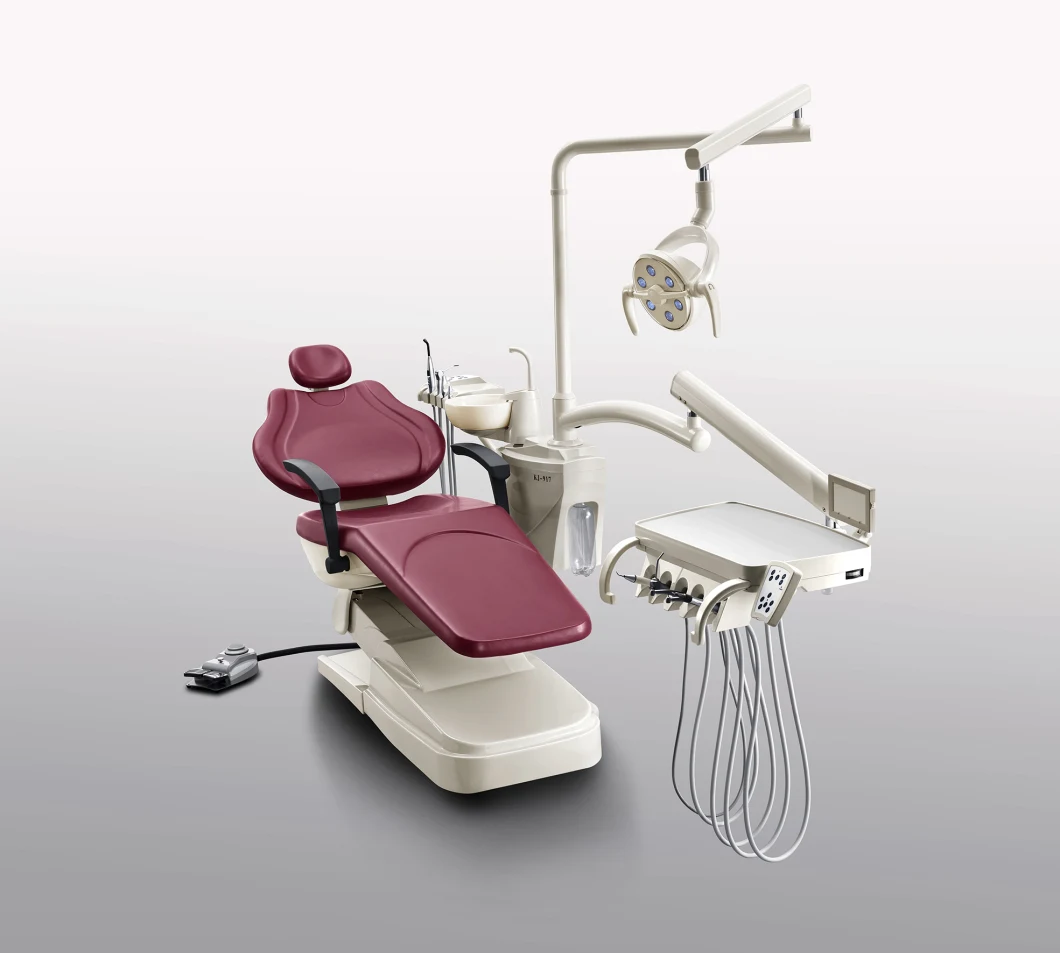 Standard Equipment:
| | |
| --- | --- |
| High speed handpiece connector | 2sets |
| Low speed handpiece connector | 1set |
| 3-way syringe (cold and hot) | 2PCS |
| operation lamp | 1set |
| Built-out ground box | 1set |
| Saliva ejector (strong and weak): | 1set |
| Automatic cup filler | 1set |
| Movable assistant device | 1set |
| Built-out water purified system | 1set |
| 24V D.C noiseless motor | 2sets |
| Sanitary PU cushion and backrest | 1set |
| Doctor's stool | 1set |
| Movable ceramic spittoon | 1Set |
Technical parameters:
| | |
| --- | --- |
| Power supply | 220V 50Hz 2.5A(110V 60HZ 5A) |
| Input power | 350VA |
| Water pressure | 0.2MPa-0.4MPa |
| Air pressure | 0.55MPa-0.6MPa |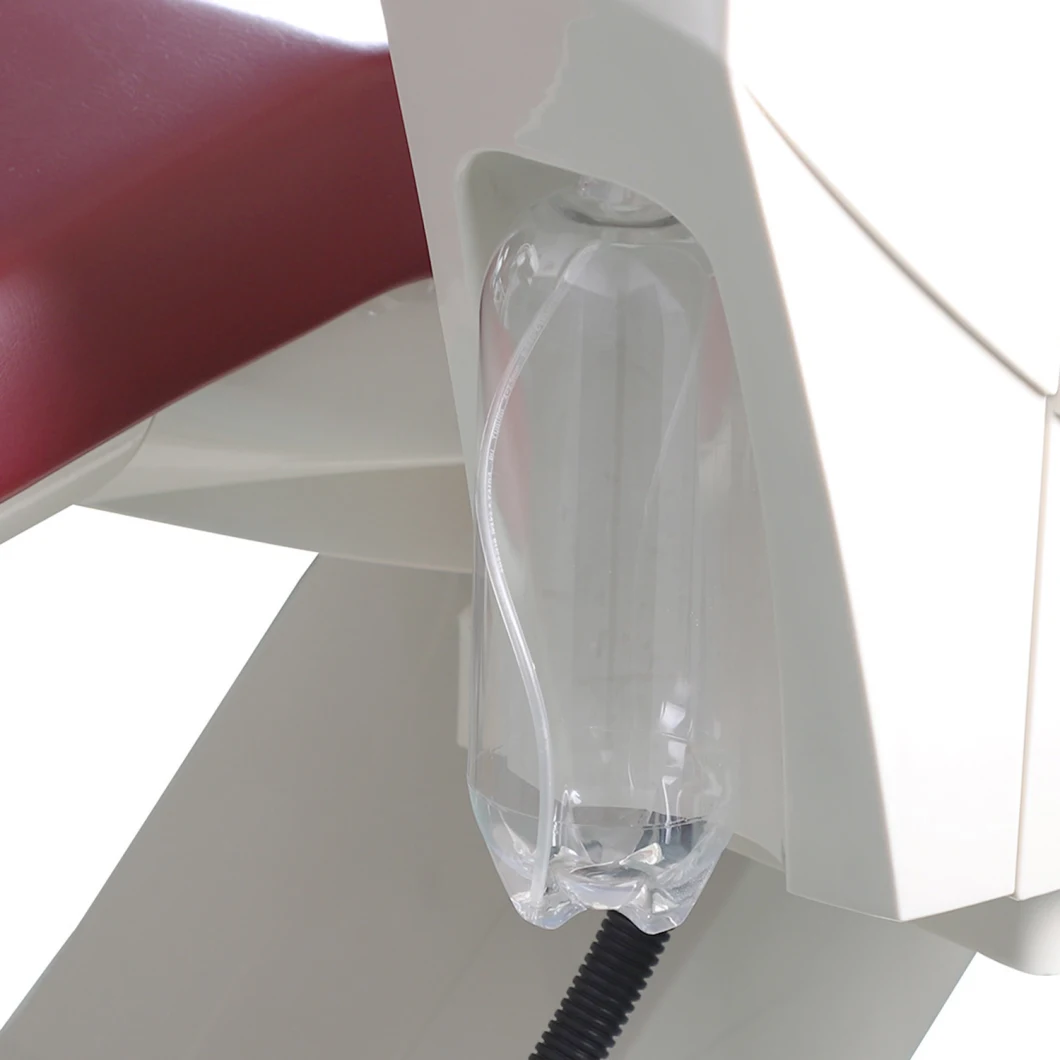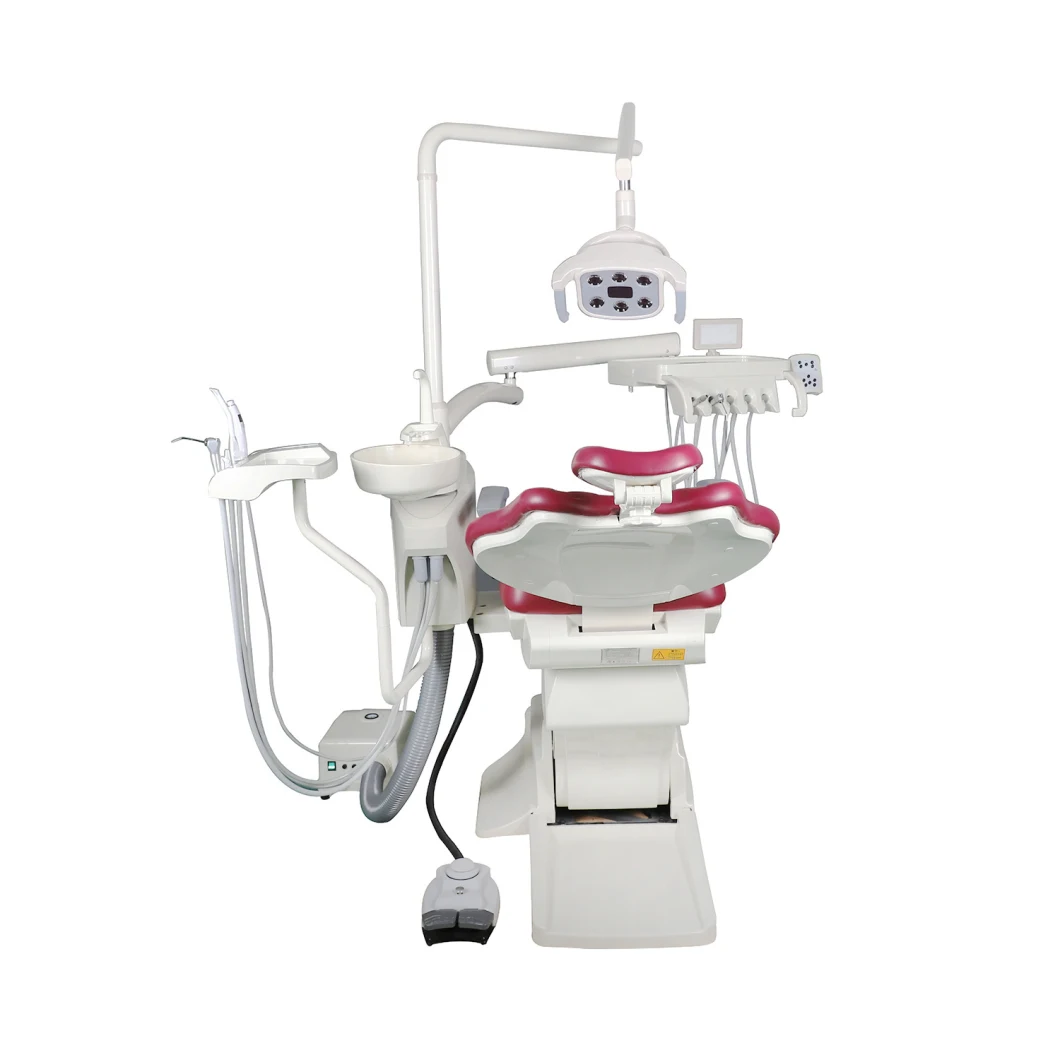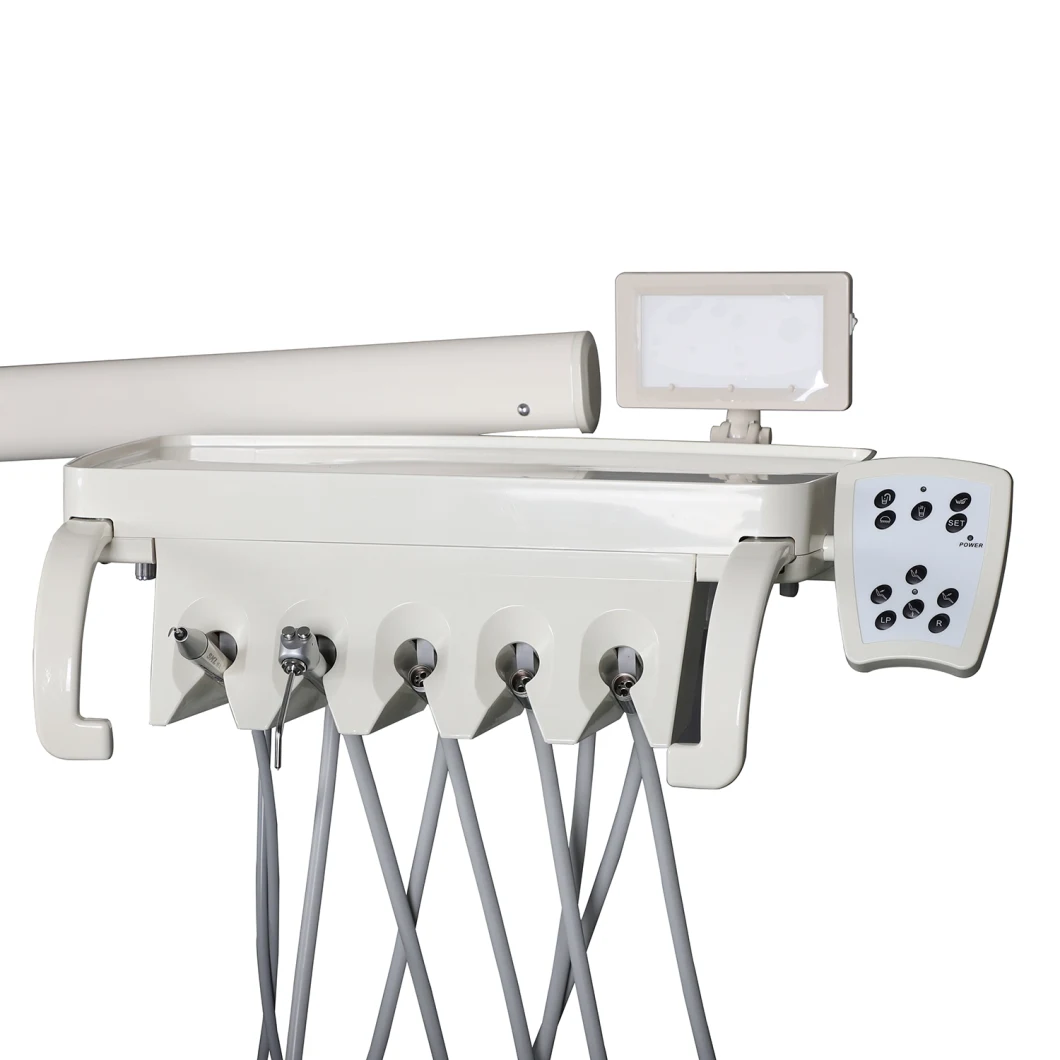 Options:
dental operating light with sensor( or LED operating light)
Top-mounted instrument tray
high speed hand piece
low speed hand piece
ultrasonic scaler
LED cure light
leather cushion
air compressor
Endoscopic system
Packaging&delivery:
Packing size : 1.40m*1.06m*1.06m =16pcs in 20'feet container
Packing size : 1.3m*1m*0.78m =27pcs in 20'feet container/60pcs in 40HQ container
Delivery:Within 7-14 days after payment confirmed


Reliable service for you , our products hope to meet you APAS!


Our company:
Our company was established in 2009 and is a professional manufacturer integrating the design, development, production and distribution of dental equipment. Since our establishment in 2009, our company has always been taking "technology leading, service is tenet" as our principle. We are absorbing internationally advanced techniques and production experience actively to keep our product update and satisfy the requirements of customers.

Our company has reasonable institutional framework and standard management system. We have integral hardware, numerically controlled engine lathes, milling machines and injection molding production lines. Our annual production capacity can be up to 3000PCS.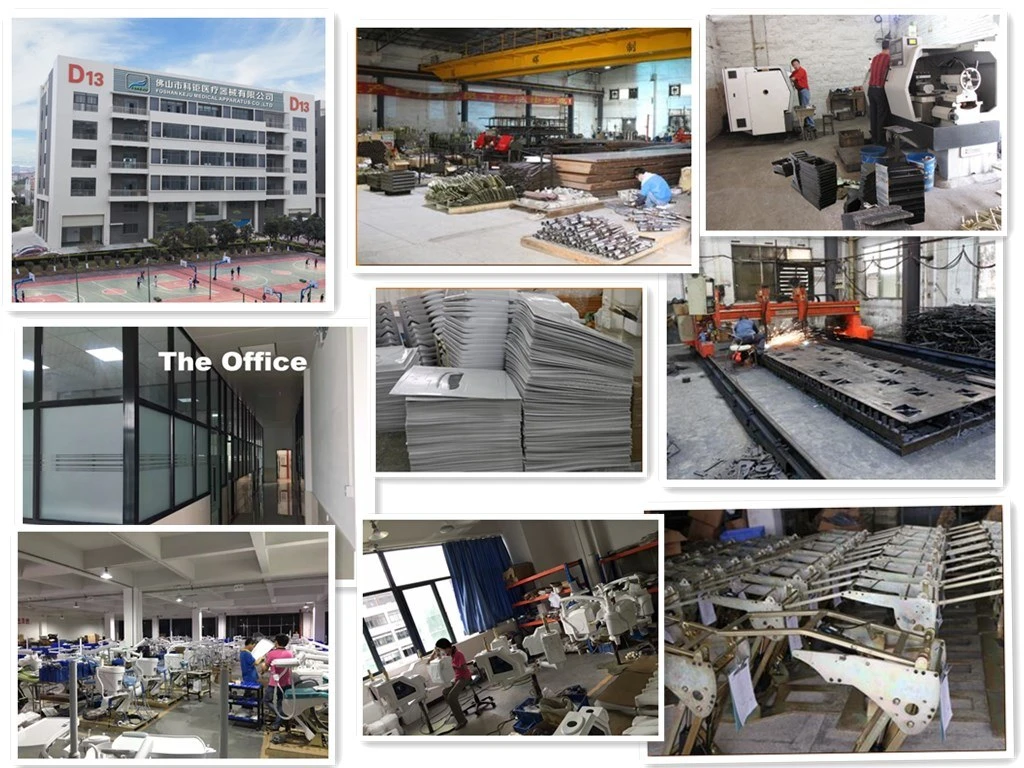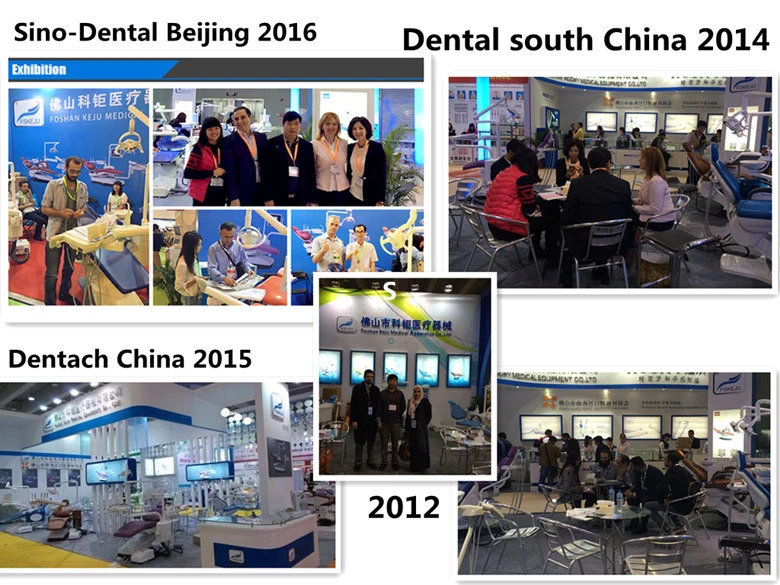 About After-sale Service:

-1 year warranty
- Return or exchange Policy