PRODUCTS DESCRIPTION
>High efficiency and energy saving double stage air end
First stage compression unit and the second stage compression unit are integrated in one air end driven directly by the helical gear, the optimal linear speed for each stage.

After the first stage compression,constant pressure compression by intensify spread oil cooling, reduces the second stage compression suction temperature,ensure that the second stage compression unit is close to is other compression.

compression ratio reasonable distribution, optimized bearing design, second stage compression reduces the compression ratio of each stage, reduces internal leakage, improves the volume efficiency, reduces the bearing load, and improves the life of the air end.

In the same power, double stage compression energy

saving is 15% more than

the single stage compression.
>The latest generation of efficient XA series rotor type line
Latest generation of XA series bilateral asymmetric optimization of rotor type line, male and female rotor 6/5 tooth number ratio.

"XA" series rotor type line,using SKF Cylinder and Angle contact ball high efficient bearings, bearing lifetime more than

100000

hours.

Big rotor, low speed, high precision, high efficiency, low noise, low vibration, high reliability,long lifetime design, adhering to the "high efficiency, energy saving, reliable, durable "manufacturing philosophy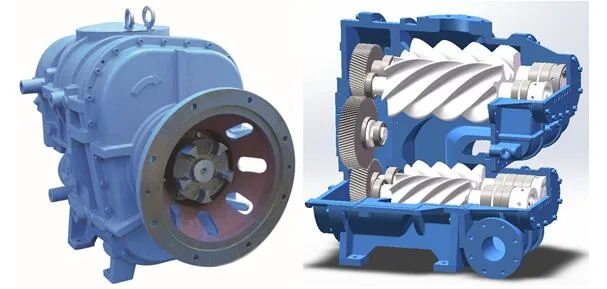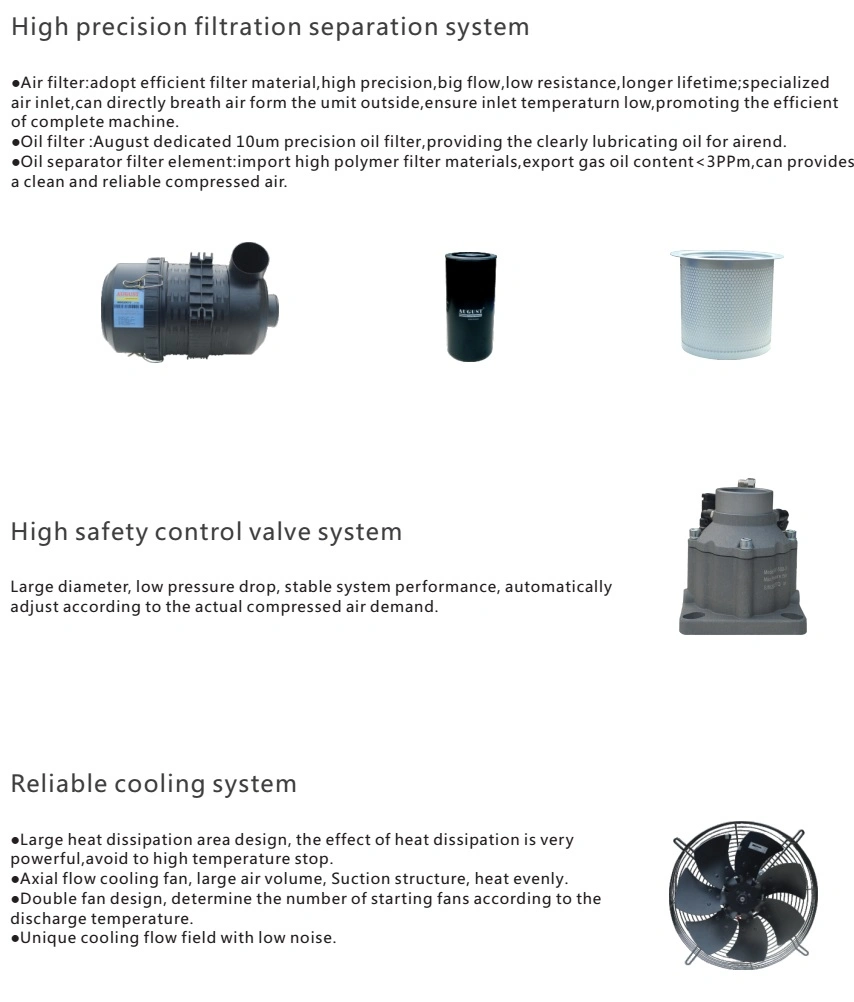 PRODUCTS SHOW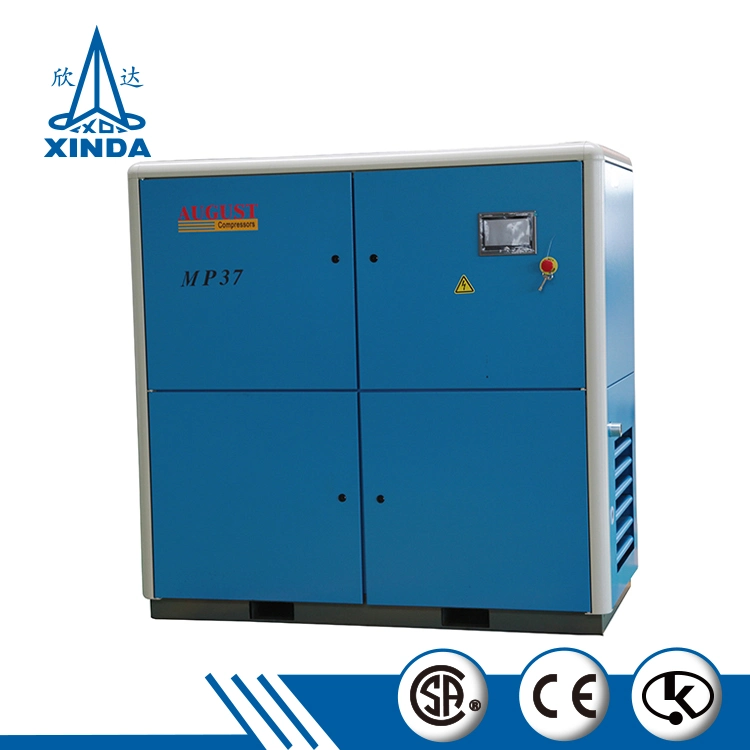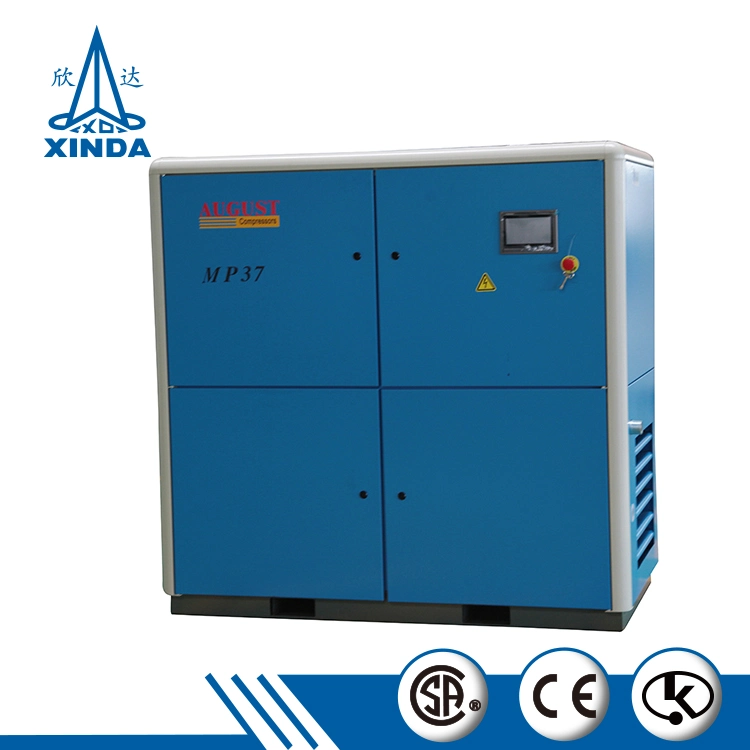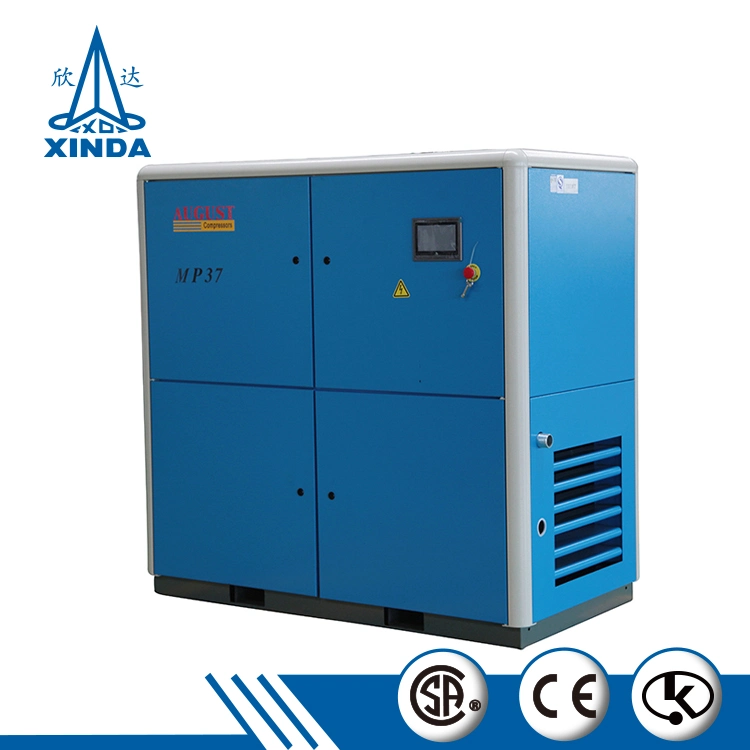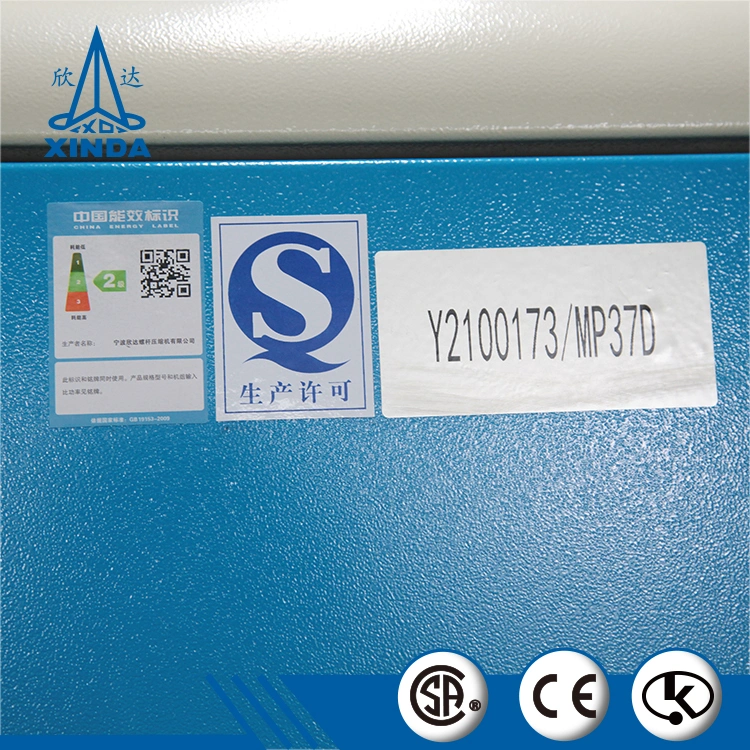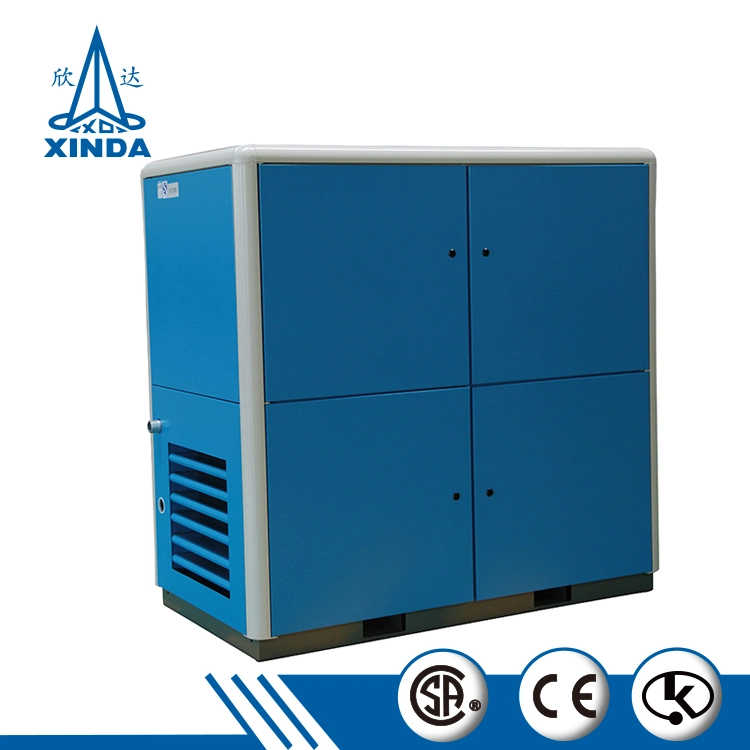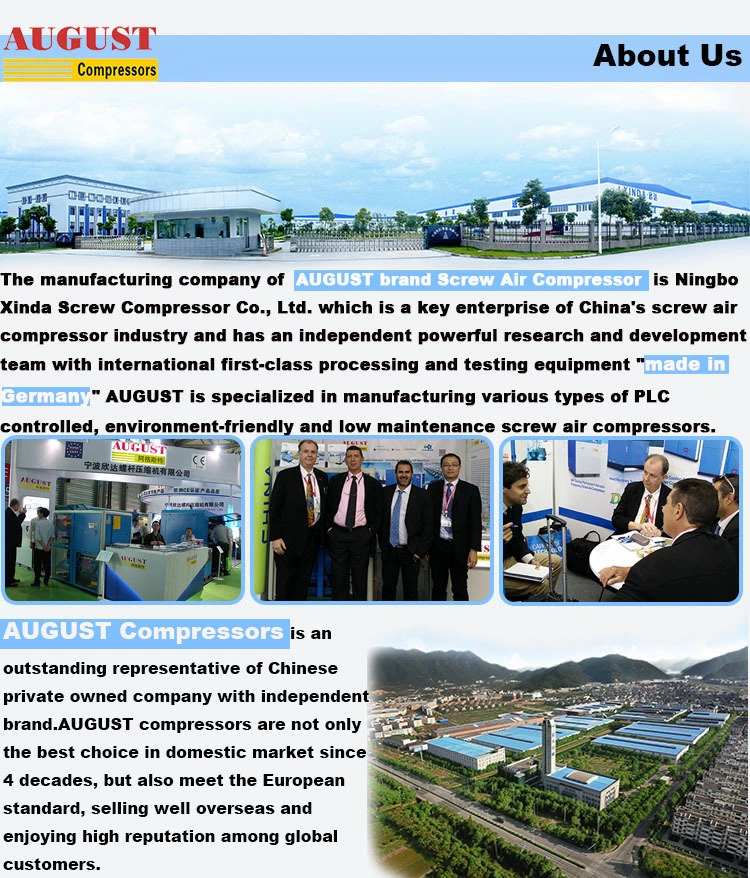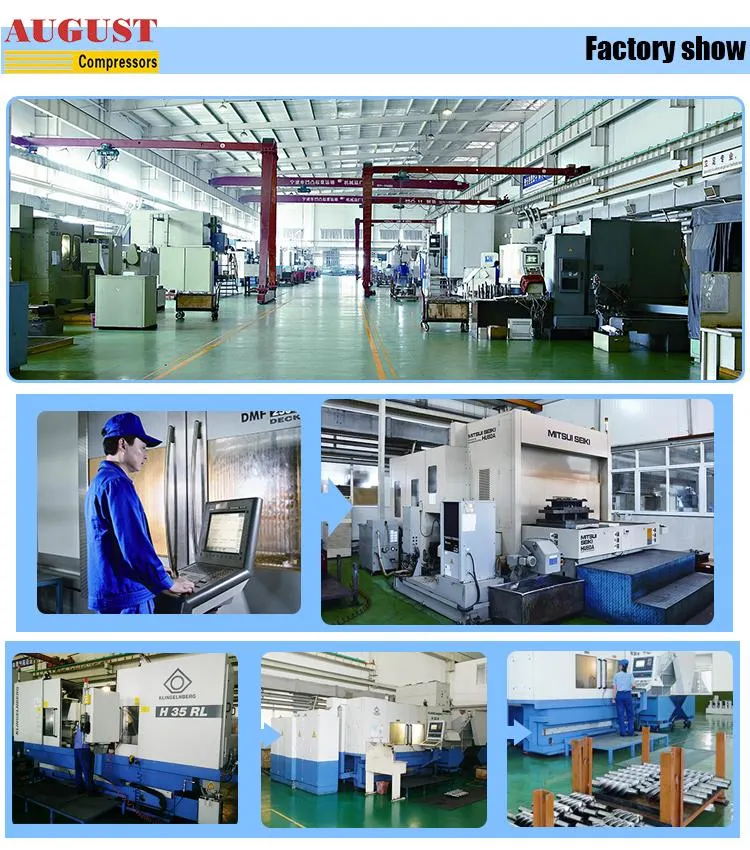 CONTACT US
Contact person: Mr.Hongming Zhao
Address: Dongwu Town, Yinzhou District, Ningbo, Zhejiang, China
Telephone: 86 - 574 - 88336262 Fax: 86 - 574 - 88336161
Website: http://nb-xinda.en.made-in-china.com/
Don't hesitate to contact us if you have any questions.